Details
Women Talk Design is on a mission to see diverse speakers on stage. In this panel discussion, we've invited incredible women who have spoken at design and tech conferences and public events to share their experiences. Learn how they got their first speaking engagement, what conferences they attend, how they prepare for giving a talk, and what advice they have for those getting started. We hope you'll leave inspired to share your own ideas and experiences, and get out there and speak.
Agenda:
6:30 - 6:50 - Meet and mingle
6:50 - 8:15 - Panel & Q&A
8:15 - 8:30 - More networking
Panelists:
Bobbie Carlton
Bobbie is the founder of Carlton PR & Marketing, Innovation Nights and Innovation Women, is an award-winning marketing, PR and social media professional. In 2010 she was called one of the "Ten Bostonians who have done the most for the startup community", and in 2011 she was a recipient of a Mass High Tech All-star award. In 2015 she was named a Boston Business Journal Woman to Watch. In 2017 she was named a PR Gamechanger by PR News.
Carlton has more than 30 years of experience in public relations and marketing, including stints as the head of global PR for large public companies like Cognos and PTC, the head of marketing for a girl brand focused on positive role models for tweens, and work with various agencies in the Boston market. Follow Bobbie on Twitter as @BobbieC or @WomenInno
Trish Fontanilla
Trish Fontanilla is a Community & Customer Experience Consultant. Previous to venturing out on her own, she held roles at various Boston startups including Head of Community & Customer Experience at Freight Farms, Global Director of Community at Startup Institute, and Vice President of Community & Customer Experience at Vsnap. Trish also creates Filipino food experiences through Fonty's Kid, in addition to being CEO of BOSFilipinos, a community focused on elevating Filipino culture through events and programming in Boston. In her spare time, she volunteers through Boston Cares, mentors women entrepreneurs in the Babson College WIN Lab, supports girls in tech through Technovation Challenge, and serves on the Young Leadership Board of Rescuing Leftover Cuisine.
Meena Kothandaraman
With 25 years of experience, Meena has consulted to emphasize the strategic value of customer experience across product, space and service. Apart from her core consulting practice, Meena has lectured in the Bentley University Human Factors and Information Design (HFID) graduate program in her 15-year tenure. She has helped the program to stand as one of the top human factors/user experience programs worldwide. She holds an M.S. in Information Resources Management from Syracuse University and a B.Com. in MIS from the University of Ottawa, Canada.
Apart from work, Meena has written a children's book, hosts a cooking show, and is a South Indian classical violinist. She has firmly maintained a strong work-life balance, and has her two children and husband to thank for making life so rich. Meena definitely speaks Canadian, among other languages!
Lara Tacito
Lara has worn many hats in her user experience career working for large companies such as L.L. Bean and Fidelity. At HubSpot she's helped drive a multi-year redesign effort and developed a series of processes that helped the team prioritize component work and stay aligned. She has also helped the product team develop opinions on navigation, settings, layouts, and other building blocks of consistent, well-architected apps. Her most recent speaking engagement was at Ladies Who UX where she spoke about lessons learned building and maintaining a design system.
The event is open to everyone. Please take a moment to read through Women Talk Design's Code of Conduct before RSVPing.
Thank you to our partners: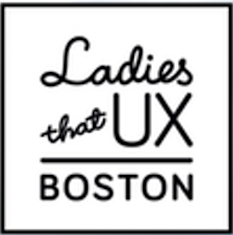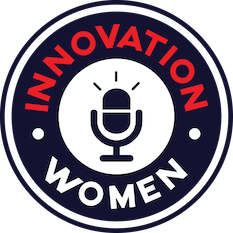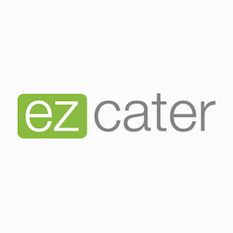 Photo courtesy of Meg Durcan