Details
Join us for a panel discussion with Boston's top community organizers and get an exclusive inside look into the startup culture that's rapidly growing in the city.
Why it Matters?
In Boston, new tech solutions are emerging every day to improve our lives, spanning industries from biotech and real estate to wellness-tech and social impact. This has opened up countless opportunities for jobs and career development in the city, but breaking in is not always easy.
What You'll Take Away?
This free event is an orientation to help newcomers to the startup scene get acquainted with the Boston ecosystem. We will give you the inside scoop on key events/ meetups to attend, people, companies, VCs, blogs, incubators, programs, hot issues, and more.
About the Presenters: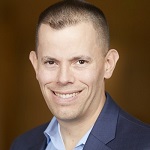 Chris Requena (moderator) - Lead Organizer, Boston New Technology and Chief Partnerships Officer, Cape Ann Development
Chris is an app/software innovator, business grower, community builder and people connector. Since 2011, Chris has led the tech and startup group, Boston New Technology, growing it into one of the largest in the world. BNT startups get extensive publicity and support from the community at monthly events and via BNT's network. Chris also co-founded hubEngage, a platform for employee communication and engagement. Chris is also Chief Partnerships Officer at Cape Ann Development Partners, which offers enterprise-class software, app and web development services. Chris greatly enjoys collaborating with clients and users to design and build innovative solutions that solve problems. Follow @CERequena.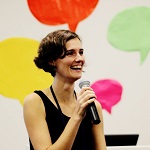 Marie Meslin - Executive Director, The Capital Network & Greenhorn Connect
Marie is the Executive Director for the Capital Network (TCN) , a Boston-based non-profit that helps entrepreneurs understand the fundraising process, get educated and grow their network of investors. In 2016, Marie Founded TCN's Female Founders Fellowship Program to engage and support more female founders through TCN's resources. Marie also manages Greenhorn Connect - an online platform supporting student access to the Boston Innovation Ecosystem outside of their universities. Marie has previously worked with innovation consultancies such as What If, Anveshan and Differents helping Fortune 500s and small non-profits alike solve key issues through a creative process. Originally from France and having grown up in the UK and 
Middle East, she's always looking for the great food and a good cup of tea! Follow @marie_meslin @TCNUpdate @GreenhornBoston.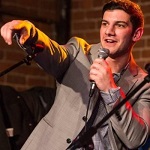 Kyle Gross - Director of Strategic Initiatives, American Inno and Boston GM at BostInno
Kyle is the general manager of BostInno and he is focused on forming and developing relationships between the brand and the local innovation economy. He leads the strategy and execution of editorial, sales, business development and events operations. Kyle was introduced to the startup and innovation scene as the 8th employee for Denver-based Ibotta. The Brandeis University grad even tried to launch a startup of his own in college. While it ultimately failed due to lack of funding, he says the experience taught him how difficult this whole "entrepreneurship" thing is. Kyle is also a World Economic Forum Global Shaper for the Boston Hub. Follow @KyleGross_ @BostInno.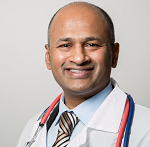 Dr. Kalyan Kalwa - CEO and Co-founder, Health Innovators
A physician and pharmacist from India, Kal came to the United States with a dream to practice medicine. However, soon after, he realized his true passion for information technology. After completing some IT courses, he worked as a quality analyst for over a decade. During this time, he realized that he wanted to make a much bigger impact in healthcare. Armed with a unique combination of skills from both medicine and the technology world, he co-founded Health innovators in 2012. His idea was to involve doctors in innovation. Starting small, the organization has grown to over 20k members today. Kal's entrepreneurial vision not only drives Health Innovators, but spans to helping others with the same passion. His long term goal is to start a digital health fund. Kal believes in empowering others to achieve their goals. This trait extends beyond work, at the Toastmasters. Kal first started going to Toastmasters to improve his own public speaking skills; but eventually has served as the Cambridge area governor, helping others who are in the same shoes that he was in some years ago. Follow @kalyankalwa @HealthInnoBos.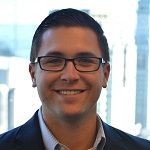 Michael DeAngelis - Director of Strategy and Development, FinTech Sandbox
Michael is currently the Head of Strategy & Partnerships at FinTech Sandbox, a Boston-based nonprofit providing critical data and resources to FinTech entrepreneurs around the world. By eliminating these hurdles, startups are able to accelerate product development efforts to create solutions that address financial inclusion, emerging technology, and digital identity. Michael oversees strategic partnerships, growth strategy, and advisory board relations. Prior to joining FinTech Sandbox, Michael led client development for the Financial Services vertical of a global IT services firm, and also launched a startup with the Co-Founder & former President of Rosetta Stone. Michael graduated from James Madison University with a degree in Business. Follow @MD_FinTechSB @FinTechSandbox.
Please click here to share/tweet this event.
Event Partners:

General Assembly is a pioneer in education and career transformation, specializing in today's most in-demand skills. The leading source for training, staffing, and career transitions, we foster a flourishing community of professionals pursuing careers they love. www.GeneralAssemb.ly / @GA_Boston

Farmer Willie's makes clean, real ginger beer. This means we use, on average, 4x less sugar than other ginger beers, along with real, fresh ingredients. Combined with our 4.5% alcoholic base that we ferment using cane sugar & champagne yeast (so it's light, crisp and gluten-free), this makes Farmer Willies the first ginger beer you'll want to drink straight out of the can.
Boston New Technology is Supported by:

Cape Ann Development Partners - Enterprise-class software, app and web development for startups! We offer the best value for early-stage companies who are not ready to hire full-time technical staff or need to quickly augment their existing IT staff. Visit www.CapeAnnDevelopment.com / Contact Chris Requena at: info "at" CapeAnnDevelopment.com

RCS Technology Solutions offers robust website design, development and SEO services to maximize your lead generation. Contact Ronald Couming at: Ron "at" RCSTechnologySolutions.com

Climbing The Success Ladder helps you with Goal Setting. Positivity. NLP Coaching. Change. Getting Unstuck. Boston New Technology Co-organizer and Startup Adviser, Tom Maloney, trains entrepreneurs to be successful! Learn more: www.ClimbingTheSuccessLadder.com
Join Tom Maloney's free Networking Workshop on February 22nd here!

Coalition Boston – Coworking community. Our relaxing and professional community is a top-notch mix of small businesses, entrepreneurs, startups, and small branches. Join now for great deals on private office and coworking memberships at their new Chinatown location! Coalition seeks incubators, accelerators, and investment firms looking for a new home. Visit Coalitionspace.com/boston/ or email: Boston "at" coalitionspace.com
Directions & Public Transportation:
General Assembly is 2 blocks from the MBTA Red line South Station at 125 Summer St, Boston, MA (at intersection with High St - map here). Come to the 13th floor.

Parking:
There are parking meters along Atlantic Ave and other area streets, but we recommend parking at the Garage at Post Office Square - only $9 after 4 pm.
----------------------------------------- Attendance Terms ---------------------------------------
To attend, your full name and valid email must be submitted when you register for a ticket. Registrants and their guests (collectively, "Attendees") who attend Boston New Technology (BNT) events agree to hold harmless and indemnify the BNT Organizers against any and all claims and actions brought by Attendees from harm suffered at an event, including, without limitation, expenses, judgments, fines, settlements and other amounts actually and reasonably incurred in connection with any liability, suit, action, loss, or damage arising or resulting from the Attendee's attendance of a BNT event. By sending an affirmative RSVP, Attendees thereby acknowledge that they are willingly assuming any and all risks associated with attendance of a BNT event, and will hold BNT Organizers harmless against any and all harm which may arise due to said attendance. Attendees also agree to be contacted by BNT and General Assembly. Attendee contact information will not be shared with any other parties.
By entering the event premises, you consent to interview(s), photography, audio recording, video recording and its/their release, publication, exhibition, or reproduction by Boston New Technology and its affiliates and representatives. See details here.