Details
If you're a Boston Solopreneur, don't miss out on the opportunity to get top-notch business coaching and training that will help you leapfrog ahead in your business this year!
Take time to work 'on your business,' and not just 'in your business.' Join us for this half-day (with full-day option) retreat with certified business coach, Victoria Dew SCMP.
You'll enjoy inspiring, energizing views of the Charles from our retreat space at CIC Cambridge in Kendall Sq.
You should attend this retreat if you are:
A solo business owner just getting started building your business and need nuts and bolts training, motivation and mindset.

Have had your business for a while, want to accelerate your growth, and are looking for new ideas, perspectives and training

Wanting to connect with other solopreneurs in a relaxed, collaborative setting

Looking to level-up in specific areas of your business like sales and designing your offering (especially for service-based businesses)
This retreat will give you:
Coaching and training in core areas of running a business, including Marketing, Product/Service/Program design and Mindset

An opportunity to get specific one-on-one coaching and group collaboration on a specific business issue you may be facing

The chance to connect with other amazing solopreneurs in a small group setting

New perspectives, ideas and knowledge that will help you take your business to the next level!
There are two ways to participate in this retreat:
Join us in the morning for training and a networking lunch (ends at 12:45pm)

Stay for the whole day and get focused, one-on-one coaching and group brainstorming support. 3-4 participants in our afternoon Masterminding session will receive 45-minutes on the 'hotseat' working on a specific challenge they are currently facing in their business. Priority for hotseats will be given to early registrants. (Mastermind sessions end at 4pm. Afternoon participants are requested to stay for the entire session :-) There is no additional charge for the afternoon session.
You will be well fed!
Lunch is provided, we'll have coffee/tea, donuts & muffins when you arrive. Water, soda, snacks and fruit are available all day.
Space is strictly limited! Max capacity: 12
We'll be back in the beautiful Charles room: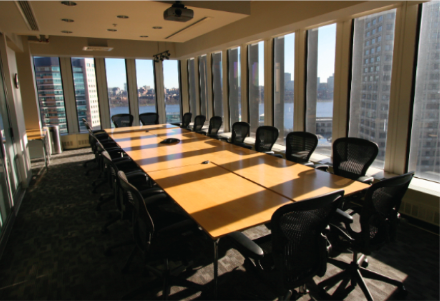 More reasons to register today
Here's what one of our previous retreat participants had to say about the experience:
"This retreat was fantastic, so well run, and filled with valuable content. I highly recommend going to the next one. Victoria is knowledgeable, nimble on her feet, professional, highly experienced, gracious, funny, and a beautiful soul."
"Victoria gives amazing value with her gift of time, experience and genuineness with her interest in you and your business. This retreat was filled with nuggets on next steps in mindset and value and the confidence to up my game with the packages that I offer my clients."
Here's what some of our current clients have to say about coaching with Victoria:
"Working with Victoria has opened my eyes and mind to possibilities I hadn't considered. She is an idea machine. She has a lot of compassion and can quickly identify pain points. I truly believe my business wouldn't be where it is now without her guidance and support." 

"Victoria has amazing insight and she is able to cut right to the heart of the matter. Her ideas are always on point."
Victoria has a wealth of knowledge across multiple industries, and depth of experience working with all different types of people in business. She is resourceful, smart and intuitive...all those things combined allow her to help her clients find the answers they need." 
​
About the Presenter
Victoria Dew, SCMP -- Dewpoint Communications
Victoria knows first-hand how challenging being a solopreneur can be, and is an expert at helping others to navigate their way through the highs and lows of building a business. She is a certified business coach, and helps purpose-driven entrepreneurs build profitable companies that are aligned with their values and life goals. Learn more here.