Details
EdSurge is hosting a jobs fair in Boston to help you find your next role at the hottest edtech companies!
Whether you're looking to share and apply your teaching experience with dedicated developers, hunting for some coding and biz dev talent, or just want to see what's out there—our jobs fairs are a great place to connect!
For job seekers: Please fill out a brief form about what positions you are most interested in and a little bit more about you (including what topics you'd be most interested in learning about at the event!). If you would like to share your resume with the companies in attendance, please attach your resume to the form above! Reach out to shelby@edsurge.com with questions.
For edtech companies: We've got a limited number of company tables available for a small fee! Email jobs@edsurge.com with questions.
The structure of the night: The jobs fair will kick off at 7:00pm with a brief introduction. This will be followed by an informal night of networking in the large meeting room that will be lined with company tables, with an option for private 1:1 meetings with companies. In an adjacent meeting room, there will be a series of short Q&A breakout sessions. The breakout sessions will give you a chance to hear more from a select group of companies on what they have in the pipeline and what types of candidates they are looking for. The EdSurge team will also be onsite with jobseeker activities chosen by you!
We wanted to say a big thank you to our gold sponsor, DaDaABC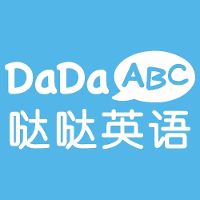 Founded in 2013, DaDaABC is the leading online English education platform based in China. Since its inception, DaDaABC's mission is to be the best online international school in China through one-on-one student-teacher pairing, world-class teaching content, and industry-leading two-way interactive learning platform. DaDaABC is the proud partner of Pearson Education, Mcgraw-Hill Education, Oxford University Press, National Geographic Learning, Highlights, and many other prestigious publishers and learning centers.
Learn more by visiting our website. Apply to become an online English teacher today!
Organization List (More to come shortly)
Curriculum Associates
DaDaABC
Ed Pioneers
EdSurge
Ellevation
Formlabs
Gooroo
LearnLaunch
Panorama
TAO Testing
 
The post EdSurge & LearnLaunch: Boston Edtech Jobs Fair Spring 2018 appeared first on LearnLaunch.