Details
CreativeMornings is a free breakfast lecture series for the creative community.
ABOUT THE SPEAKER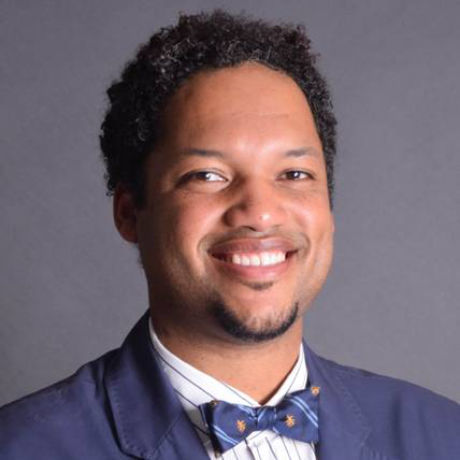 Jason Talbot is a co-founder of Artists For Humanity (AFH), a Boston non-profit organization that combines art and entrepreneurship to address society's most challenging social, economic and racial issues. The largest employer of Boston teens, AFH provides some of the city's most under-resourced youth with the keys to self-sufficiency through paid employment in art and design. Born and raised in Roxbury, Jason is an advocate for inner-city teens. Currently serving as Special Projects Director and member of AFH's Board of Directors, Jason has dedicated the last 25 years of his life ensuring that these young people are not ignored by encouraging their self-expression through art, and by serving as an example of how to create a bright future. Jason's reach in the Boston area extends beyond the walls of AFH's EpiCenter. In 2009, he participated in the cohort of the prestigious Emerging Leaders Program at the University of Massachusetts Boston. In 2012, Jason was chosen as one of Bank of America's Neighborhood Builders, and the following year he received the Mentor of the Year Award from Youth Design. Jason is also a member of WGBH's Board of Overseers.
ADDITIONAL DETAILS
February's theme is SYMMETRY
What do a planet, an attractive face, and a snowflake have in a common? Symmetry.
Symmetry is prevalent throughout life. You can fold a sunflower in half, stories have an arc, and the human body can bend and create mesmerizing shapes. There are also irregularities that enhances life; it adds beauty and complexity. If there's symmetry in nature, then there must be a kind of symmetry in the way we lead our lives.
Symmetry cannot be possible without asymmetry, the same way sadness magnifies joy.
Alan Lightman wrote in The Accidental Universe, "I would claim that symmetry represents order, and we crave order in this strange universe we find ourselves in." But chaos will happen whether we like it or not, it's how we respond to it that either creates order or more chaos.
When in chaos, create your symmetry.
Our Saint Petersburg chapter chose this month's exploration of Symmetry, Anna Fadeeva illustrated the theme, and Mailchimp is the presenting partner.