Details
Being a founder and launching a company can see overwhelming. Managing fundraising, partner negotiations, marketing, sales, legal and more is enough to make your head spin. Luckily, StartOut Boston is here to help. Join us for a panel of legal, marketing, and entrepreneurship experts as they talk the do's and don'ts of launching your startup. 

Following the panel, enjoy an hour of networking with Boston's LGBTQ entrepreneur community. Make connections, grow your network, and get your startup on the right track.
Agenda:
6:00 pm - 6:45 pm: Check-in and networking
6:45 pm - 8:30 pm: Panel discussion and questions
8:30 pm - 9:30 pm: Reception and Post-panel networking
A special thanks to our sponsor Foley & Lardner for hosting this event and for their long support of StartOut!
Meet Your Panel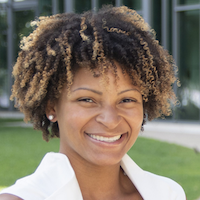 Moderator: Lindsay Nuon, Founder and CEO of EmpirEqual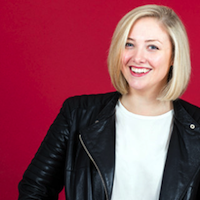 Katie Martell, Marketing Consultant at On-Demand Marketing
Katie is an on-demand marketing consultant, writer, and speaker based in Boston, MA with a penchant for B2B and SaaS. The Executive Director of Boston Content - the region's largest community of content professionals.
She has been recognized as: One of the top 10 marketing writers on LinkedIn (3x!), #3 most influential B2B, marketer on Twitter, A "marketing expert to follow" by CIO Magazine, One of 20 Women to Watch in Sales Lead Management, and a Top 100 influencer in content marketing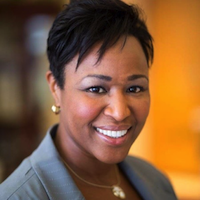 Tonya Evans, Professor Of Law University of New Hampshire Law School
Tonya M. Evans is a Professor of Law at the University of New Hampshire School of Law with expertise in the areas of intellectual property, new technologies (including Blockchain and crypto assets), entrepreneurship & innovation, entertainment law, trusts & estates, and municipal finance. Professor Evans joined the faculty on July 1, 2017. She was also recently appointed for a three-year term to the Advisory Council (Intellectual Property Committee) for the United States Court of Federal Claims.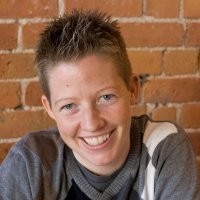 Stacy Robison, President and Co-Founder CommunicateHealth, Inc.
A self-proclaimed health literacy geek and an expert in clear communication, Stacy is responsible for leading CommunicateHealth's content and creative excellence. Since co-founding the company at the age of 30, Stacy has been recognized as an innovative business leader by the U.S. Women's Chamber of Commerce. She has appeared in the Washington Post, Boston Globe, and Healthcare News, among other media outlets, discussing a variety of issues from entrepreneurship to health behavior change.
-----   By taking part in this event you grant StartOut and its affiliated StartOut Chapters full rights to use the images resulting from the photography/video filming, and any reproductions or adaptations of the images for fundraising, publicity or other purposes to help achieve the group's aims. This might include (but is not limited to), the right to use them in their printed and online publicity, social media, press releases and funding applications.